The Megabanks are gobbling up your money.
But you don't have to play their game.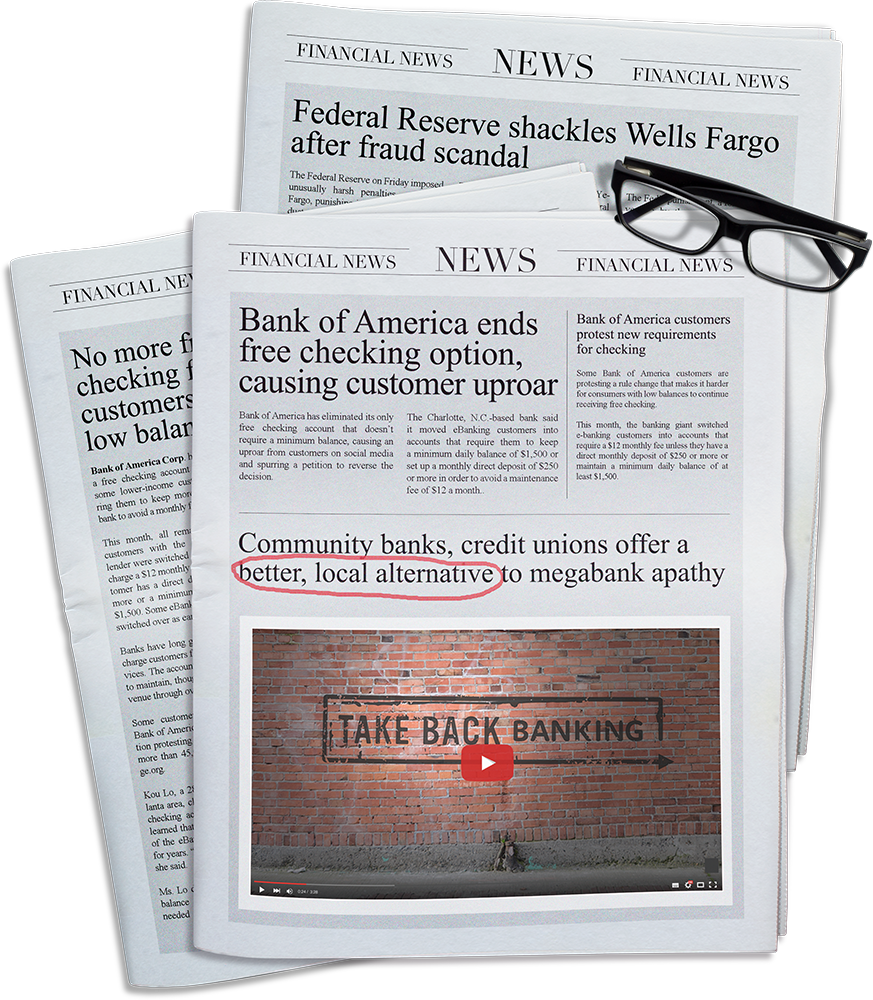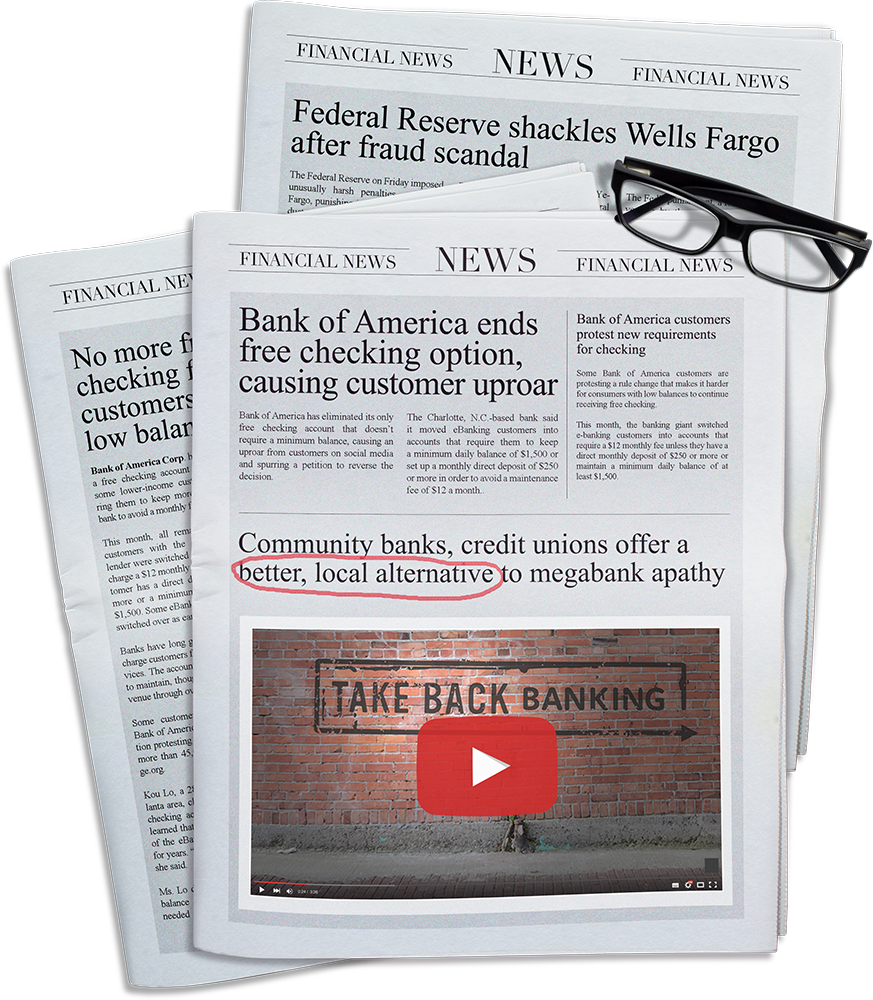 You've seen the headlines. Every day, megabanks are working to find new ways to take advantage of you. Charging you huge monthly fees, worrying only about their investors, and generally treating people like machines from which they can take money without punishment.
Time and again megabanks have demonstrated that earning a profit is more important to them than earning your trust or serving the community. But that doesn't mean that you have to take it. You, and the rest of America, have a choice. As a matter of fact, you have thousands of them.
Megabanks want you to believe that fees are the "cost of doing business."
It's time to stand up and tell them no.
That it's not right. It's time to take back banking.
There are more than 10,000 community banks and credit unions located in towns and cities across our nation. Just take a look next time you drive down Main Street. These financial institutions are usually owned and staffed by people in your community — neighbors who are committed to your financial well-being, and the success of the local economy.
At Kasasa, we've seen the good these local bankers do for the people in their community. We're proud to be part of that movement — our free rewards accounts and revolutionary new loan were built with you in mind. And your money stays local, it's not swept up into a corporate account across the country. So you can control your money, feel good about it, and put it to work for you.
Don't wait on a megabank to grow a heart: you can move your dollars to a community bank or credit union today — no monthly maintenance fees required.
Together, we can take back banking.